30 seconds to make one – much better results
Making a Docpack is super-simple. In a few seconds you can create one and share a link. It's a "secret weapon" for people who send important business documents.
From ugly mess to elegant microsite
In 30 seconds you can create a beautiful space – with access controls and metrics – for your client, prospect or business partner to view.
Any device, cloud or file format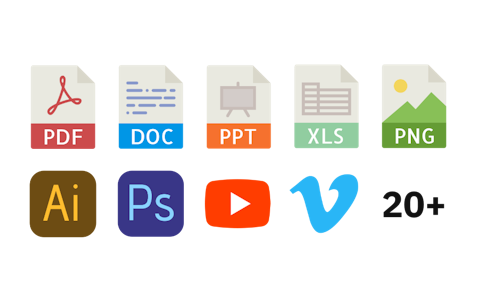 No more "I couldn't open it" problems. Drop any common file type into a Docpack, and viewers will be able to open and see it.
Docpack integrates with your cloud storage directly, or you can use local files from your device. Fully flexible.
It truly works everywhere – make ("publish") and view Docpacks from any device.