Recruiting and talent acquisition
Docpacks make recruiting much faster, easier and smarter. You'll always know who has read what, and which candidates or team members are engaged or not.
Docpacks create themselves in seconds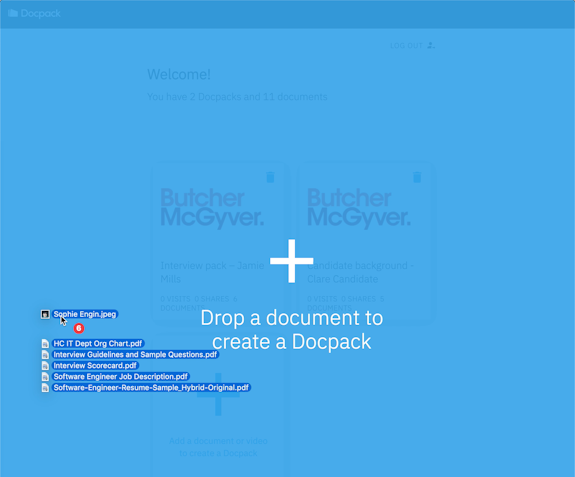 Just drop in the documents you want to share...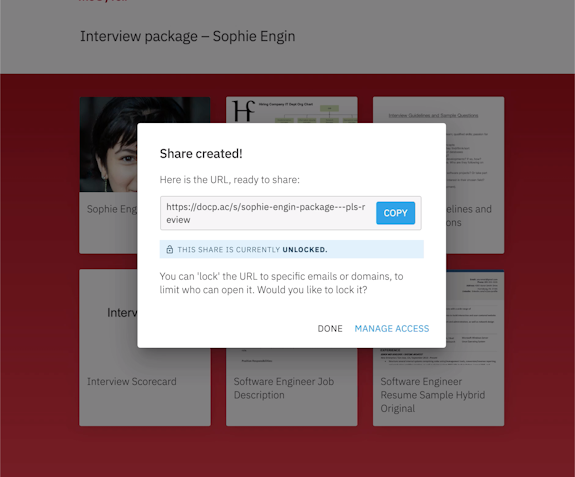 And instantly get a beautiful space, with share link
Docpacks create themselves in seconds
When your clients, stakeholders and candidates view them...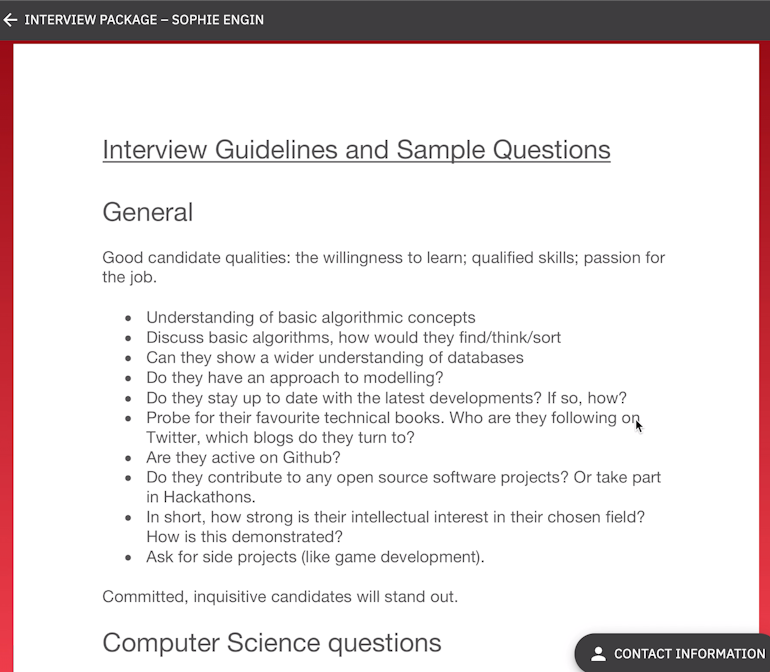 You'll know exactly what they looked at, and can make smarter decisions.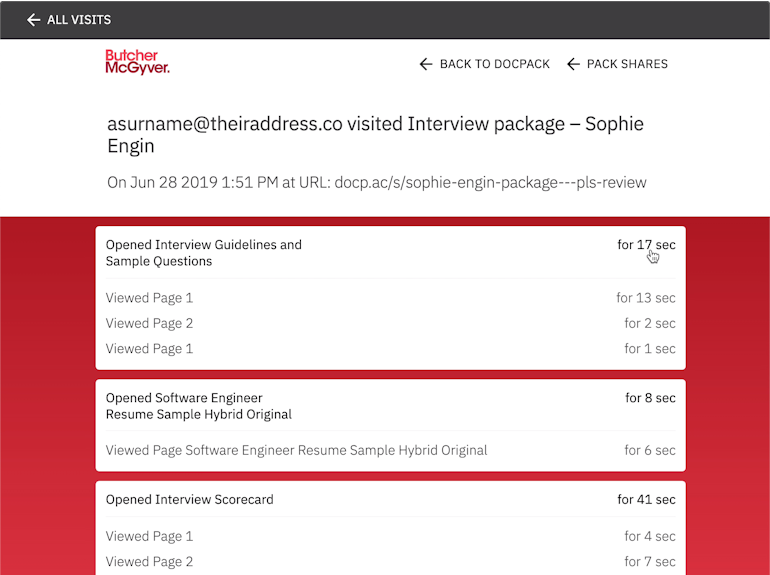 Less time chasing – more getting results
Chasing clients, candidates, stakeholders is time-consuming and frustrating. Docpack can cut that down by 75%, and give you that time back, to work on your real job.