Who should send Docpacks?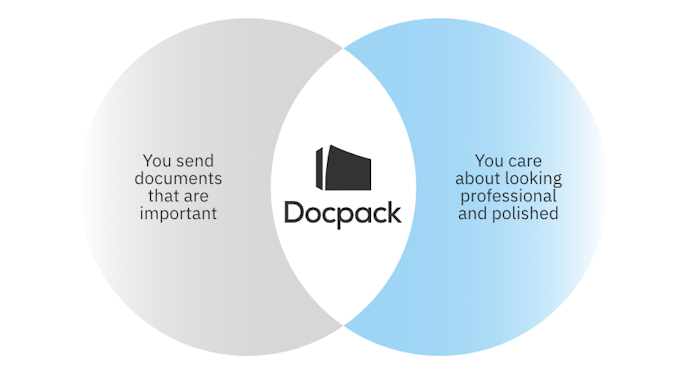 Make a Docpack for each prospect, and drop in your decks, collateral, case studies, and more. Sell more, more quickly.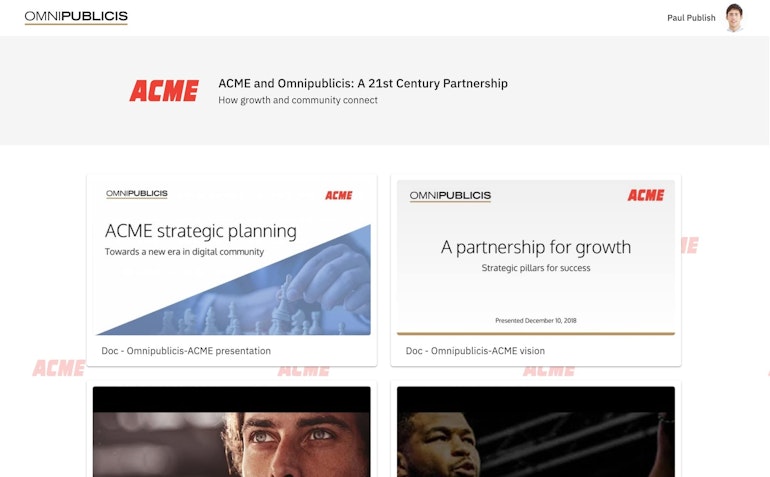 Send your proposals and materials via branded Docpacks. Know what works, and who is truly engaged and interested.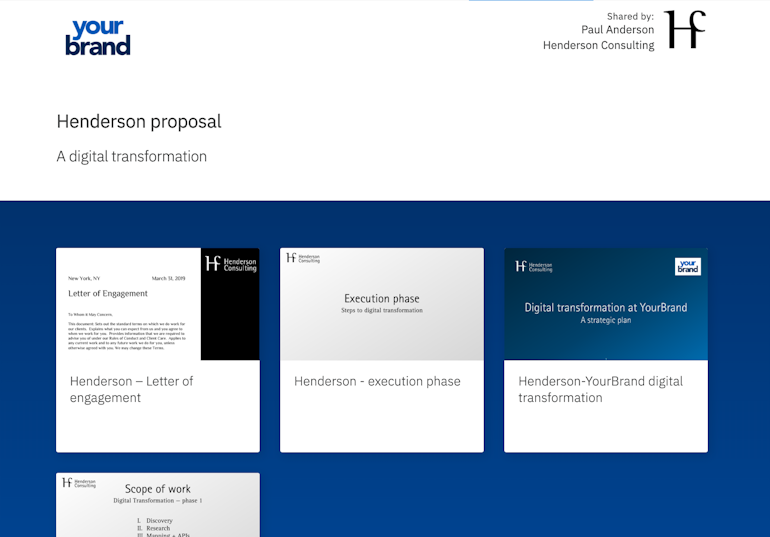 Instead of having little idea what content is working, track it via Docpack and learn what prospects find compelling.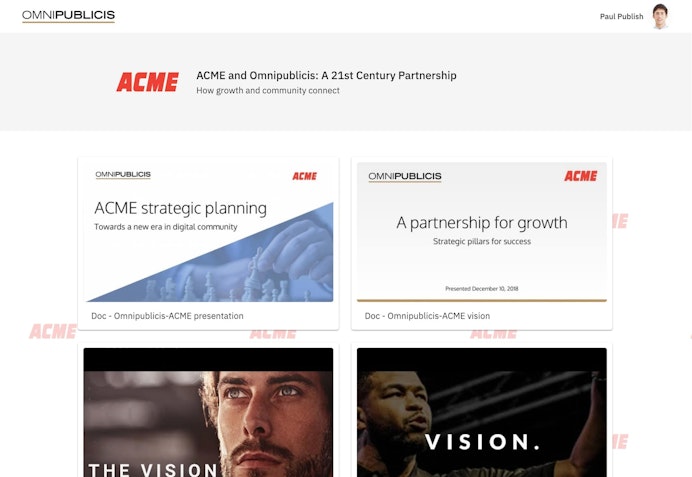 Send pitches, mockups, drafts and finished work via Docpack. It works better, looks better – and it's easier for you.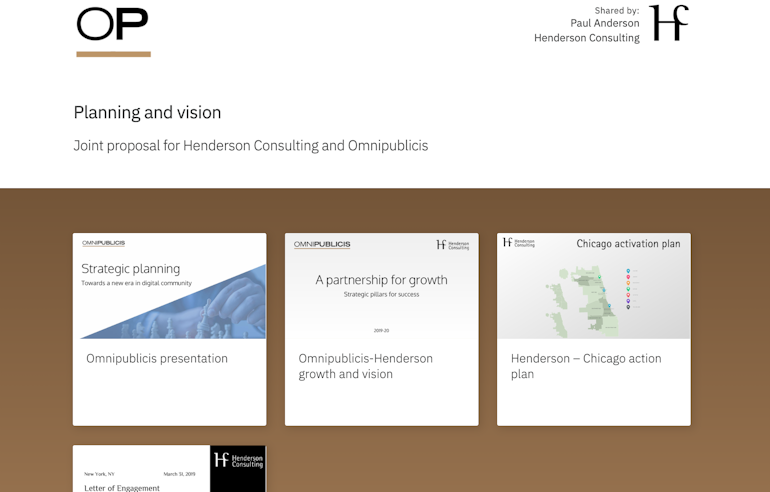 Instead of messy emails and chaotic document folders, put everything into a Docpack and make life easier. Learn more.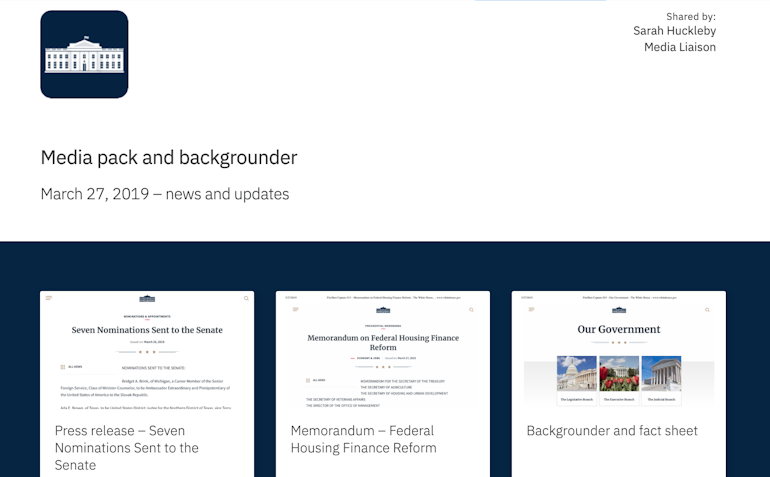 End the document disaster. Use a Docpack for each deal, and get everyone on the same (secure, tightly-controlled) page.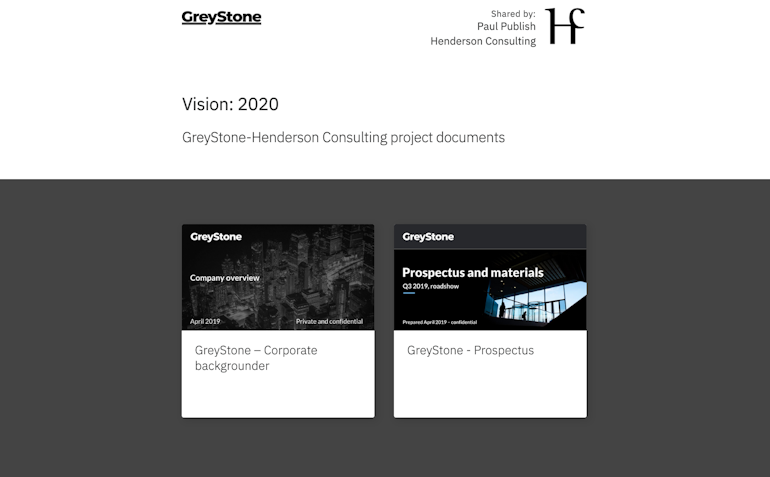 Examples of branding and use cases
In a few seconds, you can create a Docpack, brand it, and send a secure link. Here are examples of what you can do: